About malibu outdoor furniture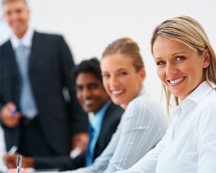 Meet our team
Our team of designers are ready to help with your furniture design.
Malibu Outdoor Furniture is a family owned and managed business, specializing in the manufacture of GFRC lightweight cement furniture and landscape items including custom furniture, firepits, planters, and other outdoor products .
Sited in purpose built storage facility in Ventura County, California, the Company is ideally located to ship to anywhere in the US.

Questions and answers?
Where is your MANUFACTURING FACILITY?
We have a manufacturing factory in Ventura County, California, where we manufacture and store our product.

CAN ANYONE VISIT YOUR FACILITY?


Yes, just call for a appointment the day before your visit.

What textures and colors do you have?
We have 5 textures in our GFRC line (see our product page).
We have 12 standard colors in our GFRC line for which there is no up charge and can make them in custom colors for a small charge (see our color charts).



Do you have a catalog of forms?


We use in-house forms mostly, and make custom forms if a custom shape is required.
We can also custom make almost any form liner or profile desired. Just e-mail us your CAD files or fax us your drawings.

Do you have a designer who can help with generating plans for furniture projects?
We have a experienced in house designer who can help with the design and suggest form profiles to match the style required.
Our designer works closely with contractor or home
We also have a in house CAD draughtsman to generate a set of details for review and approval by the architect, homeowner or contractor.
In most cases we supply plans. If you are just researching a future project we can recommend our designers to help you.
Malibu Outdoor Furniture
1550 Lirio Ave
Ventura CA 93004
Los Angeles office (310) 780-8185
Ventura office (805) 386-8185
Fax (805) 671-9371
E-mail: mail@venturacaststone.com

If you have any comments, questions, or suggestions, please e-mail us!
For those of you that have appreciated the "personal touch" in the past, please feel free to e-mail at any time! We have always worked to provide the best customer service possible for our products, and we do NOT intend to stop now!!
Design Team

Camala Haddon
Interior Designer
Bertase deleoapisg elitve stibulum cude enoserta kertyade bertisdendrit maportade usceita varere meroserta ketasera lertyadresa

Bradley Grosh
Interior Designer
Bertase deleoapisg elitve stibulum cude enoserta kertyade bertisdendrit maportade usceita varere meroserta ketasera lertyadresa
Alessandra Ambrosio
Decorator
Bertase deleoapisg elitve stibulum cude enoserta kertyade bertisdendrit maportade usceita varere meroserta ketasera lertyadresa